vs.

Versus

reading and writing game
Writers submit stories. Readers view two stories at a time and pick the best.
Versus is the first Storyjacker game to provide writers with the opportunity to write on their own. It plugs these writers into a community of readers and writers who provide honest straightforward feedback. It's being made in collaboration with developer Jordan Harman.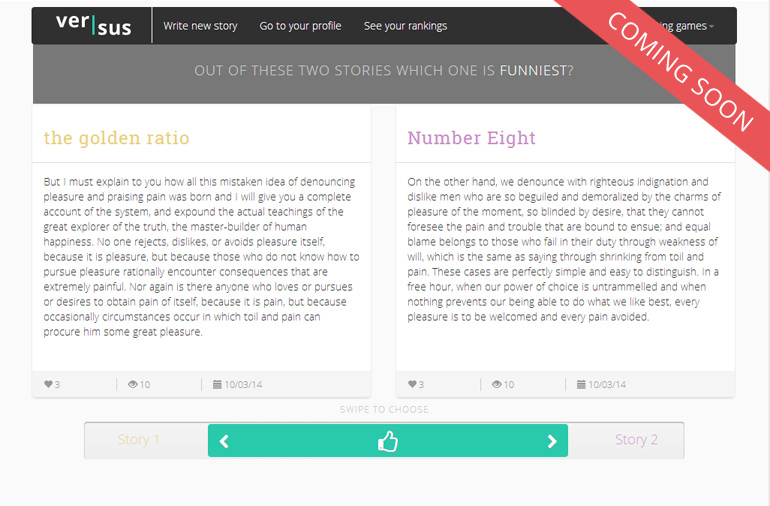 How does it work exactly?
Writers write 100-word short stories. Storyjacker provides ideas and you can sign up for regular email prompts
Once a story is in the system it is paired up randomly with another story for reading
Readers view both stories and decide on their favourite
Writers can view feedback from these story pairings.If a story loses three lives, it isn't paired again.
Who is it for?
Versus is being designed so that both readers and writers benefit from playing it.
Readers - read hundreds of free stories and make a judgement on them easily.
Writers - get your stories read and learn to write better based what people like in your stories.
When will it be ready?
It's still in development, but we are looking forward to open testing soon. To hear first about testing, join the mailing list by signing up below.